MK Event Photo can help you create the perfect night to remember at your 2018 holiday party. Whether you're hosting an intimate celebration for your staff and their significant others, a black-tie gala, or something in between, we have a number of options that can fit both your party-planning vision and budget.
Full Service photo booths
Give your guests an experience that they will never forget with our full service photo booths. We offer an array of holiday themed props and backdrops, on-site printing and a host/hostess to assist in the merry-making. We have three booth styles from which to choose; the Open Air Booth, our Curtained Booth and the ever popular LED light party cube. We can even change the LED lights to match your party theme. Scroll down to see the options.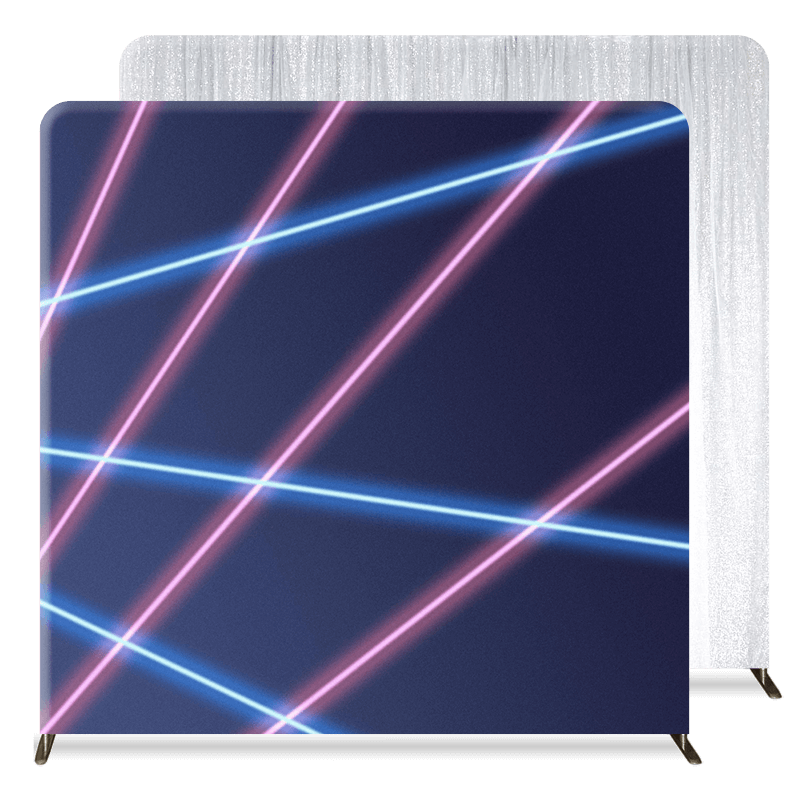 The Open Air Booth
With this option, all of your guests can partake in the fun of watching their co-workers, bosses, and others get ready for their close-ups. Naturally, they'll want to take their turn in front of the spotlight next.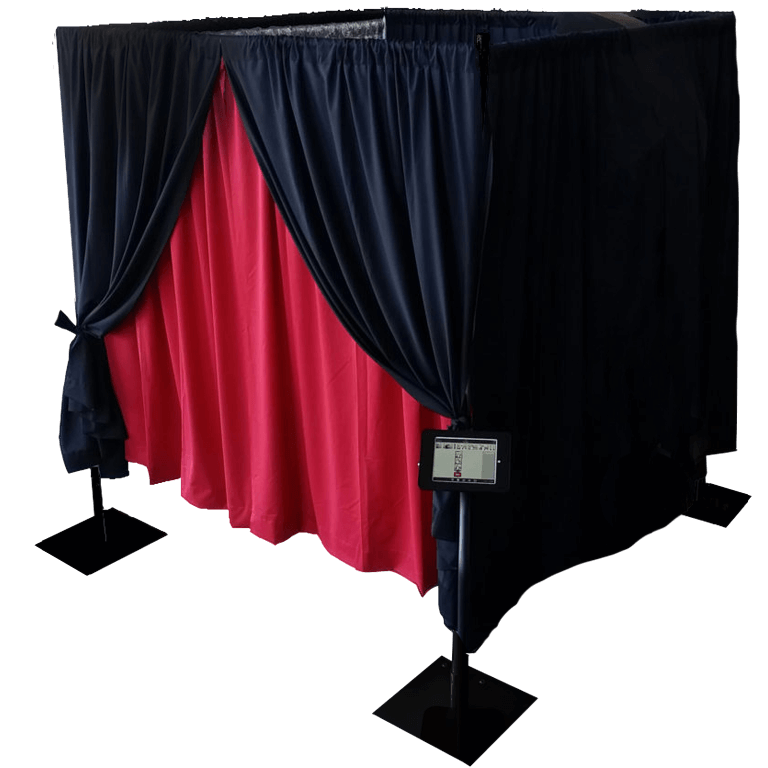 the Curtained booth
Perfect for upscale events, the Curtained Booth adds a touch of retro glamour to your event while offering privacy to even your most camera-shy guests—or those who just want to surprise their friends with their wacky props and poses.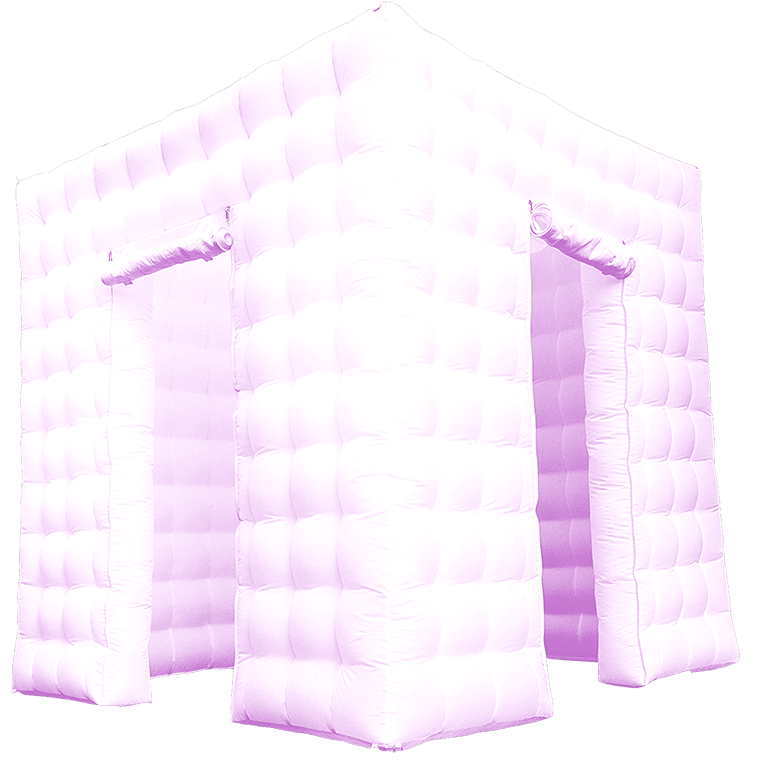 The Party cube
This inflatable photo booth looks like a color-changing igloo, and provides the best lighting for your photos. Its lights can be set to match uplighting and theme colors, or to cycle through a varied spectrum of shades throughout the night, adding to the ambiance of your holiday event.
Gather your friends and take the reins of your very own photo session with our Selfie Booth! This digital photo booth produces still photos, or you can choose from our animated GIF and Boomerang GIF options, that guests can instantly send to themselves over text and email, or share directly on a variety of social media platforms. They even come equipped with fun digital props and filters!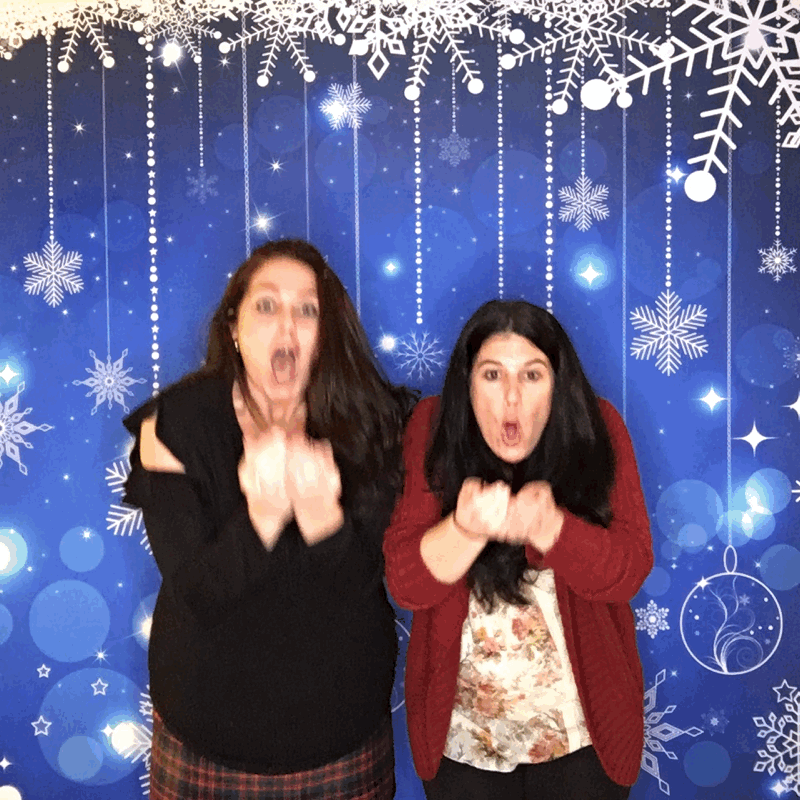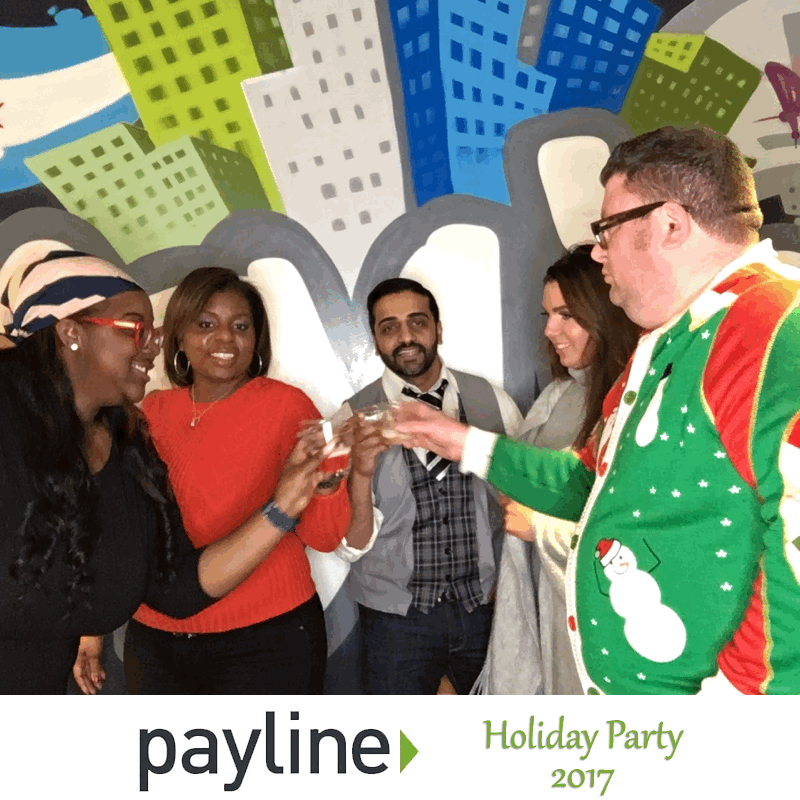 If you want to give your guests the chance to take their holiday selfies to a whole new level of awesome, the Glyde Boomarray is the way to go. It's like having 16-different cameras on you at once; it captures the moment across a sliding track and combines the images together to produce a 3D effect for still digital photos and GIFs. See how it works here!
Portrait Station |
Step & Repeat
Every guest gets the V.I.P. treatment in our portrait station. Choose from a number of gorgeous, holiday-perfect backdrops, or to add a more personalized touch to your event, we can design and print a custom step and repeat with your logo, graphics, or message. Add in all-inclusive or pay-per-print options so your guests can take their photo home with them.
Let our professional photographers capture all the joy, fun, and special moments of your holiday party. We'll take an assortment of candid and posed party photos, and make sure to cover every speech, award ceremony, and holiday raffles.